The Scottish Harp Society of America, Inc. (SHSA) is a non-profit educational organization dedicated to the Scottish harp, the clarsach and its music both ancient and modern. Members of the Society are musicians, harp makers, and people who just enjoy listening to the Scottish harp. Membership in the Scottish Harp Society of America is open to all.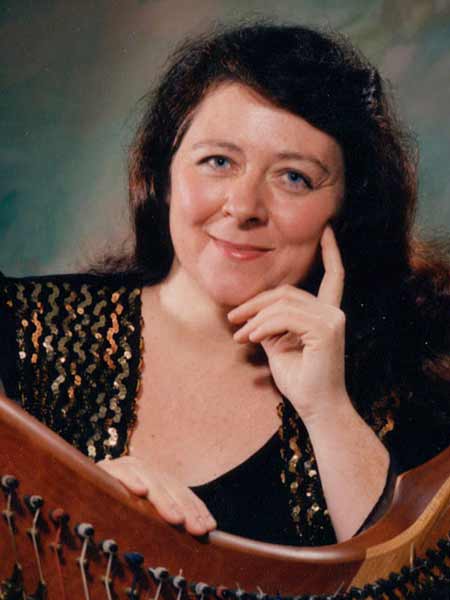 SHSA was conceived in 1980 when Christina Tourin met Herb MacNeil, the founder of the Scottish Clan Society of America. Dr. MacNeil heard Christina playing an Irish program in New York City. After the concert he asked her, "Did you know the Harp was just as much a part of Scottish culture as in Ireland?" When she replied, yes he asked, "Well, what are you going to do about it!?"
A year later the necessary paperwork to establish the Scottish Harp Society of America was signed. Beginning in 1982, Christina contacted various artists from Scotland to come to Oberlin, Ohio to share their knowledge in a workshop format. SHSA began the first Scottish Harp Course with 11 students, and continued to grow with 22 students the second year, 33 students the third, 44 students the fourth year, 66 the fifth year and 88 students the last year SHSA sponsored the course. The course continues in its success and is now held as part of the Ohio Scottish Arts School sponsored by the Scottish American Cultural Society of Ohio.
Since 1982, SHSA has continued to build and grow.  Whether sponsoring performances, presentations, workshops and classes, or sanctioning competitions and gatherings all over the United States and Canada, SHSA pursues its missions to educate others about the Scottish Harp and its music.  The Society is the sanctioning body for local Scottish and Celtic harp competitions and for the U.S. National Scottish Harp ChampionshipTM.  This respected annual National competition is also the venue for the prestigious Herbert P. MacNeil Award as well as providing competition for all ages and category of competitor, from beginning to professional harpers.
SHSA continues to develop new programs and events encouraging members to bring the harp to new appreciators and musicians each year.  Lead by a team of dedicated volunteers, SHSA moves into its next thirty years positioned to continue to grow.